http://www.guardian.co.uk/commentisfree/2013/jul/28/government-bold-act-housing-crisis-hutton?guni=Keyword:news-grid%20main-3%20%28comment%29%20Pickable%20with%20editable%20override:Pickable%20with%20editable%20override:Position1:anchor%20image
Political cowardice stops us from solving our wretched housing crisis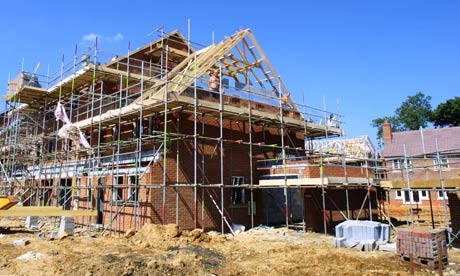 New homes are good for the economy, but the government has given no significant stimulus to social housing.
For as long as the building of social housing remains as some sort of anathema to the political mainstream, and is derided as being only for scroungers and benefit cheats by elements of the press and some sections of society, then the housing crisis will deepen and become another cause of social unrest.
There is no political will, nor it seems, is there any political advantage to be gained by addressing the housing problem. Our politicians are satisfied with wringing their hands and saying how awful the problem is and then tinkering at the margins with solutions such as the "Help to Buy Scheme" which benefits only the builders, property speculators and Banks, and does little if anything for those seeking a home be it rented or otherwise.
Political cowardice has been part of the problem at Westminster for decades and not only on the issue of the housing crisis.