Resolution passed unanimously
Dorchester Labour Party supports the Junior Doctors and urges the TUC to call on all its members and affiliates to support the BMA in the dispute with this government and with Jeremy Hunt in particular. The following resolution was passed unanimously at the meeting last Thursday.
"This Branch condemns the actions of Jeremy Hunt the Health Secretary in imposing the disputed contract upon the junior doctors and calls upon the Labour Party National Executive Committee to express support for our National Health Service and the BMA in respect of junior doctors.
Furthermore the Branch calls upon the TUC to offer full support to the BMA including but not limited to calling upon member unions to express their full support in rejecting the imposition of the disputed contract upon the junior doctors.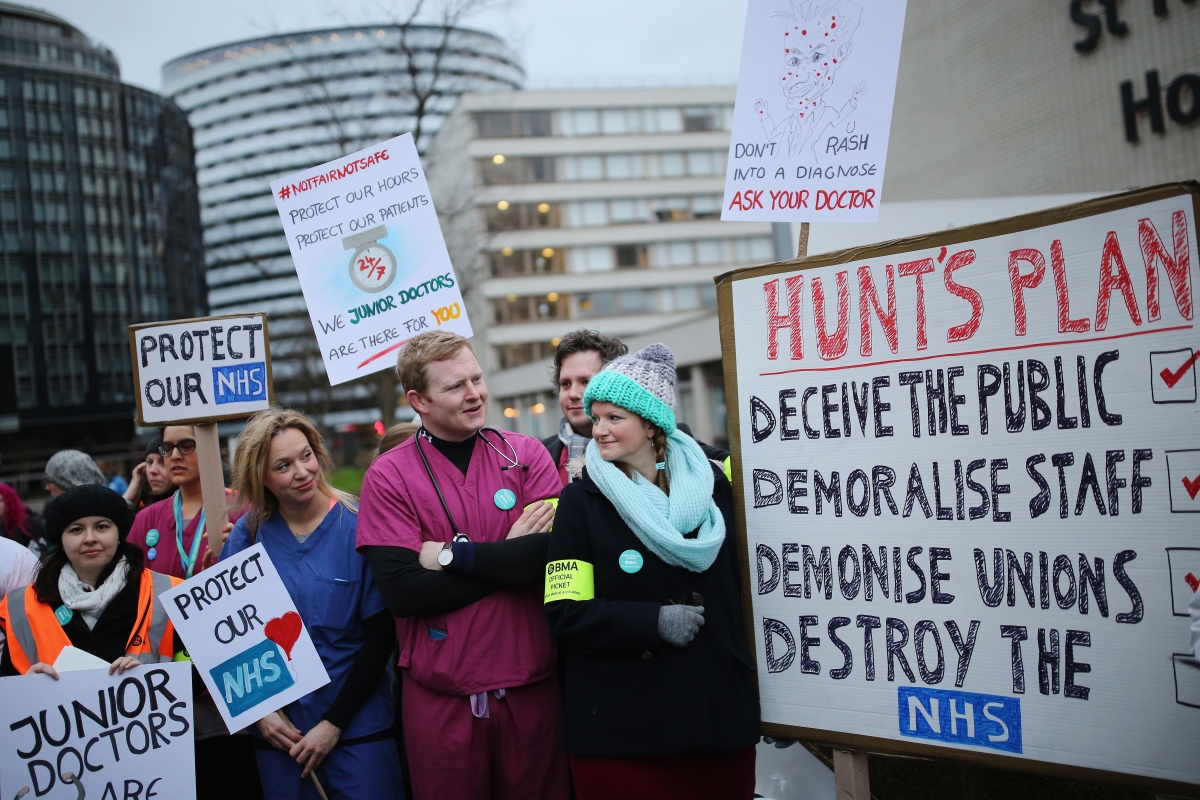 Junior doctors demonstrate outside St Thomas's Hospital in London,
The TUC must now step up to the plate and call upon member unions and affiliated organisations to give all possible assistance in support of the BMA, the NHS and the Junior Doctors who are being victimised and persecuted by Hunt and the rabid right wing Cameron government.