http://www.theguardian.com/politics/2016/feb/24/cameron-strays-from-the-script-with-corbyn-do-up-your-tie-jibe#comment-69357648
'Put on a proper suit, do up your tie and sing the national anthem'."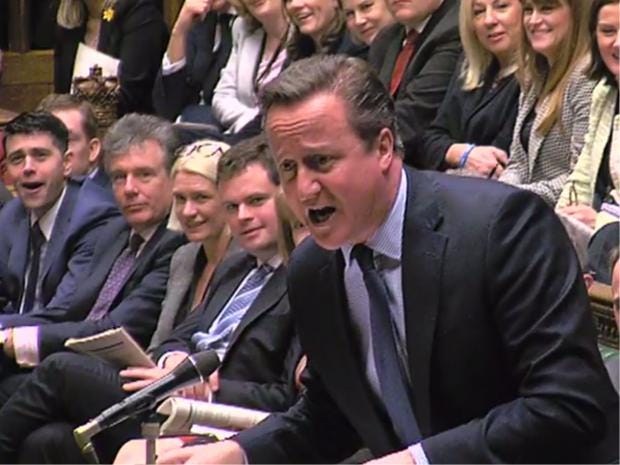 Cameron attacks Jeremy Corbyn about his clothes
Baying, cat calling, yaboo, farmyard behaviour again spewing accros the chamber of the House of Commons from the government benches. This time in response to a snide
patronising,loutish and rude comment from a man who calls mimself a statesman and who occupies the highest elected office in this country.
Jeremy Corbyn at PMQ's
Cameron sinks to a new low in his wretched performances in PMQ's, in the country, the international stage and inEurope. Another Bullingdon Club toff, uncouth and debauched showing the whole world that he is every inch the ignorant result of "establishment" training.