https://paper.li/f-1346065353?edition_id=e847fca0-f424-11e5-bcdf-0cc47a0d164b&utm_campaign=paper_sub&utm_medium=email&utm_source=subscription
Good morning everyone.
Sanity has returned !!
The mischief caused (to me at any rate) by the person or persons who sabotaged all the clocks last October, has been rectified and we are now back onto the correct time.
Clocks forward 1 hour!
F1 a television favourite of mine, is removed from my screen (apart from the British Grand Prix) by the greed and self interest of Ecclestone, and the "power" of Sky Television.
I totally refuse to put even more money into Murdoch's pocket by purchasing his "Sky Sports" packages (or any of the other packages) just to watch one series of events and will stick with "Freeview".
The spread of Sky television into all aspects of viewing is, I would suggest, depriving me and thousan
ds of other people the pleasure of watching popular programmes as a consequence of the pure greed of the television company and various sports organisers. Some people will not buy Sky television as a matter of principle and others will not buy simply because they cannot afford it. The time may come when the only viewing on Freeview will be Tiddlywinks competitions or shopping channels. When that day comes, I will throw my television set into the recycle bin and go on line.
Meanwhile, back in Jersey.
More problems for Condor (and those who sail with her), as fast ferries are cancelled for Saturday, Sunday and probably Monday and Tuesday. This time it is the weather. We can't blame Condor for wind and rain but perhaps they should have thought of that before spending £50 million on a new ship (well almost new, it had been "on the shelf in stock" with Austal for 2 years as nobody wanted to buy it), rather than invest in conventional ferries which will sail in wind and rain.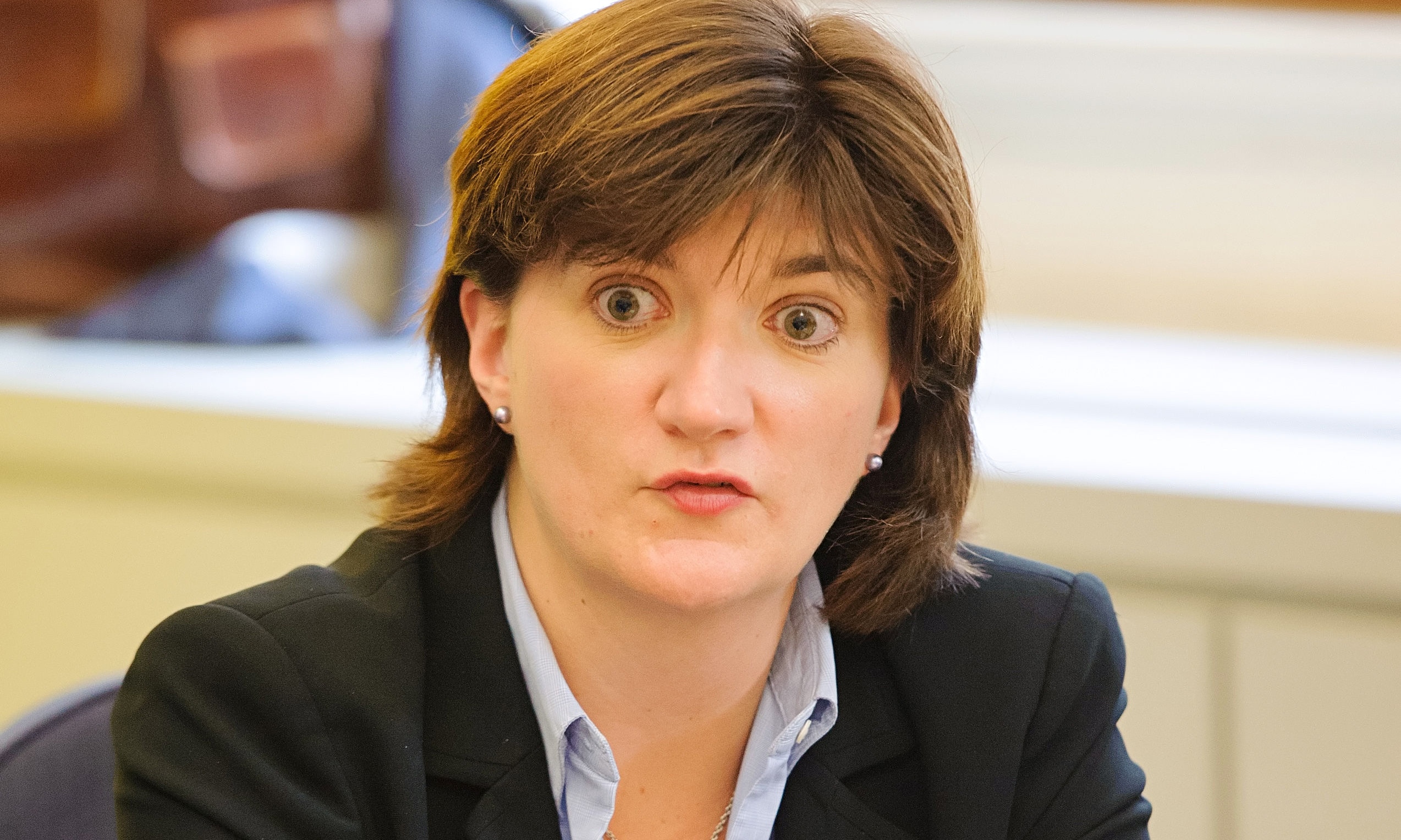 Nikki Morgan
Following her disastrous appearance on BBC Question Time, Nikki Morgan addressed the NASUWT Conference in Birmingham.
She has said that she does not want her children to be taught by teachers who are tired, stressed and working too many hours .
Presumably she is happy to have her children cared for by Junior Doctors who are tired, stressed and working too many hours.
Storm Katie has nearly reached the village. Wind. rain dustbins flying all over and the almost guaranteed power cuts. There seems to be no end to this weather. Its only March and we have already reached "K" is the alphabetic allocation of names for storms. Have a nice week.