http://www.theguardian.com/politics/2016/mar/21/stephen-crabb-government-u-turns-disability-cuts-leaves-budget-disarray
Disability benefits U-turn leaves Cameron with £4.4bn to find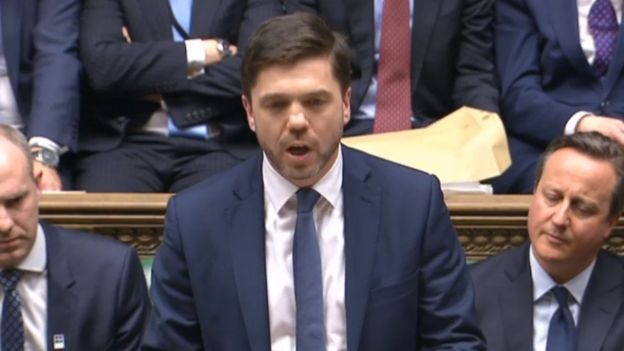 The new Secretary of State for Work and Pensions Stephen Crabb
The government is in a complete shambles and this budget is descending into meaningless farce. The "one nation government" argument has been exposed as a cynical lie, and Osborne has been revealed as the incompetent charlatan that many have always considered him to be. Moreover, he has demonstrated a complete contempt for Parliament with his failure to appear in the Commons to face questioning and in sending a substitute in his place.
George Osborne, the Chancellor of the Exchequer
By this act of cowardice alone, he has demonstrated that he is unfit to hold one of the three great offices of State (or any other office for that matter) and should be sacked from his post.