Good morning everyone
Swing low, sweet chariot. England beat Wales 16 pts to 21 pts in what was a really good, thrilling game. Last week, after their performance against the French, I wrote that England will have to significantly improve their game to make any impact on this seasons 6 Nations competition.
On Saturday, at the Millennium Stadium, or he Principality stadium or even Cardiff Arms Park (or what ever it may be called this week), England did just that, but left it until the last
4 minutes of the match for
Elliot Daly

to go over for the match winning try with Owen Farrell adding the extra points.

There is no question of divided loyalty in our house (my wife is from South Wales) England were second best for some sections of the second half, but in the end ran out deserved winners.
We can improve on this performance and we will have to against Scotland, Italy and particularly Ireland.
Ronald Coyne and chums.
Pembroke College student Ronald Coyne sparked outrage across the country after being filmed burning a £20 note in front of a rough sleeper who asked him for help.
Make a note of the name of the "Tory Student", reported burning the £20 note. One day he may be the Secretary of State for Work and Pensions, following in the footsteps of previous caring, compassionate incumbents, like Iain Duncan Smith or Stephen Crabb
. I have never been able to understand how some people can be so selfish and obnoxious to behave in this and similar ways towards their fellow human beings.
Derelict site in Terminal building
Meanwhile, back in Jersey, Elizabeth Harbour the St Helier Ferry Terminal, remains
without a restaurant for the fourth summer in a row. Four years after the old restaurant closed, the site for the new 250 seat facility
to be called the Terminal GBJ, remains derelict. The next time you are passing through the terminal, or stranded there waiting for a cancelled ferry,
there is a small kiosk owned by operated by the same person who will operate the new restaurant. That is provided that planning applications are eventually submitted to the States and "
Terminal GBJ
" actually gets built. In the meantime, if you want a "proper" meal while waiting for your ferry, you will have to stroll into St Helier about a 15 minute walk!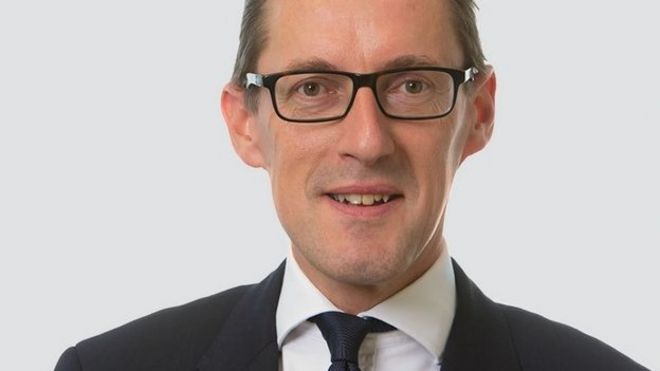 Jersey Chief Minister:

Senator Ian Gorst
It seems that pay restraint is not part of the Jersey political scene.
A report by the States Members' Remuneration Review Body has concluded that the Island's most senior politician should be given a 15 per cent pay rise from 2018, while other Members' salaries should be kept at £46,600 a year. You may draw your own conclusions.
At last the much heralded snow arrived on Saturday (11th February) morning. I counted at least 35 flakes drifting past the window with some actually settling! I shall be able to build a snowman soon! Hang on a minute. The forecast is for warmer weather coming in on Wednesday.