http://www.independent.co.uk/news/uk/politics/corbyn-labour-leadership-rebel-mps-a7202641.html


Labour MPs plan for Corbyn victory
and plot how to confront an emboldened leader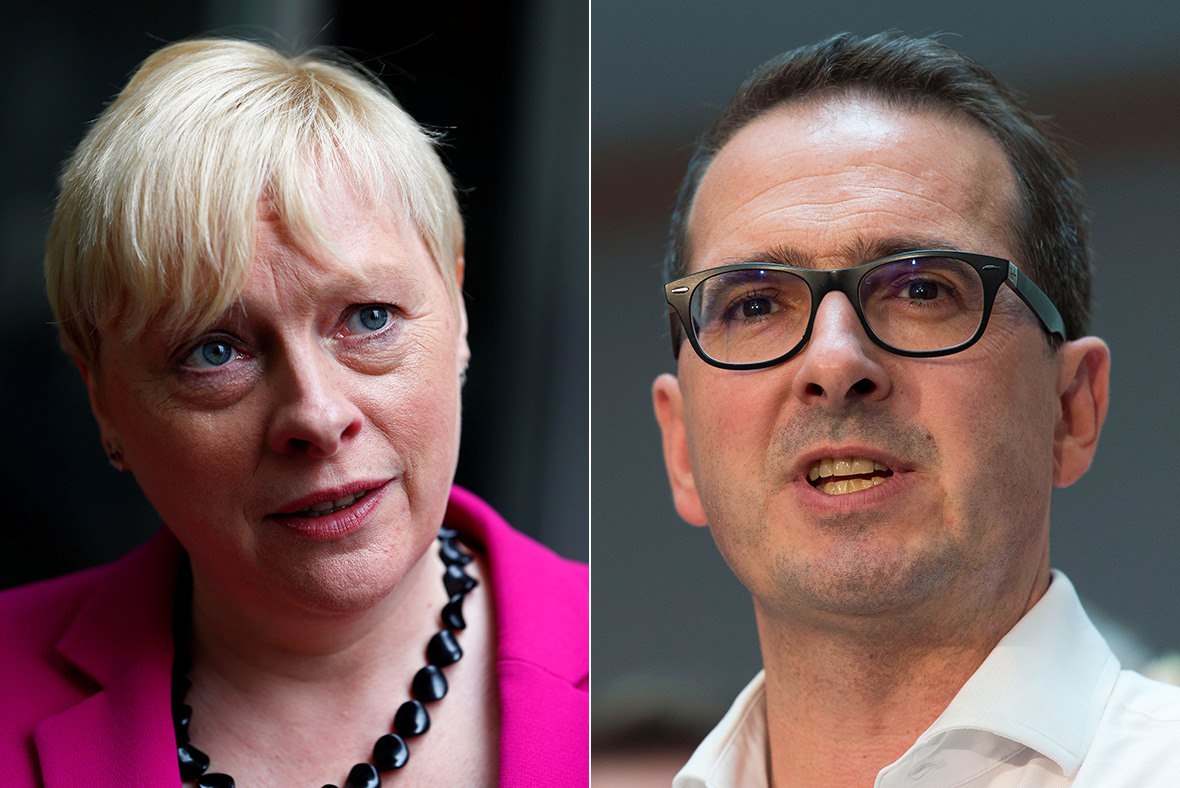 Even for the "Independent", the number and use of unnamed anonymous "sources" in this article is quite astonishing. However, amongst all the usual speculative delusion, there is one factor which causes concern to anyone who believes in the Labour Party, its principles and in he democratic process of the Labour movement. It is abundantly clear that elements within the Parliamentary Labour Party, are even now, planning another coup in the event that Jeremy Corbyn should emerge as winner in the current ballot. The failed coup of earlier this year, has now descended into a sham leadership election, because the conspirators still fail to accept the democratic decision of the Labour party membership and cling to their over inflated view of their own ego's and the belief that they have some "Divine right of Kings" to hold all power in the Labour Party. In much the same way as these egoists plotted and planned the overthrow of Corbyn, even before the 2015 leadership election, they now scheme and conspire to undermine and remove Corbyn after the result of this leadership election is declared.
Regardless of what reasons they may present as justification for their duplicitous acts, no matter how much the media and television may support and encourage them, their real motivation is as clear as crystal. They seek only to retain power in their immediate circle, the continuation of the "status quo" as in the days of Blair, Brown and more latterly Miliband Minor. The continuation of the policies which were roundly rejected by the electorate at the most recent General elections.
The plotters have no respect for the Labour Party, its membership or for the democratic processes being concerned only with clinging on to their privileged positions and all that goes with it. Even their constant references to the "unelectable Jeremy Corbyn" and "electorate" has a hollow ring. The electorate has never been given a clear distinct choice between the parties. They have been offered "austerity" from the Conservatives or "austerity" in a different coloured box by the Labour party. All that is set to change and the Parliamentary Labour Party are petrified.
I would have thought that after the election result is declared on September 24th, we could then concentrate on attacking the real enemy of people in this country, instead of targeting our own colleagues on the Labour benches. The people of this country are in desperate need of a Labour government to roll back the excesses of this conservative administration and the ConDem coalition which preceded it. Alas, it seems that the personal ambitions and duplicitous scheming of some in the Parliamentary Labour Party will significantly hinder the improvements in our society that most of us in the Labour party and the wider electorate seek to create.