http://www.theguardian.com/business/2015/jan/08/tesco-chief-unveils-dramatic-shake-up-troubled-supermarket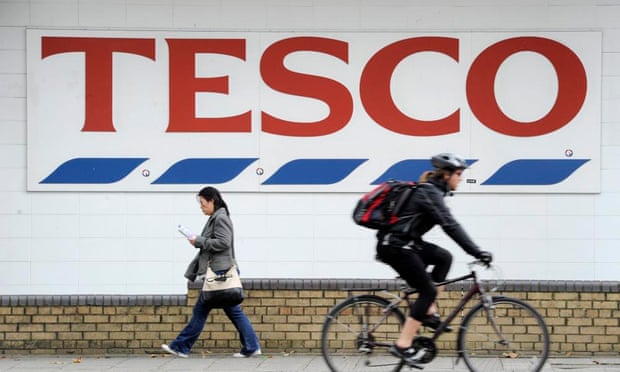 Almost 100 stores to close
What a sick and nasty world the speculators create and live in. On the announcement that nearly 100 Tesco stores will be closed, Head Office will be "relocated" , the employee pension scheme will be axed and that thousands of people will loose their jobs, the share price increases by 15%.
The financial "markets" make "loads a money" at the expense of peoples lives.
I have little sympathy for Tesco. My criticism is of the speculators making money from the share price increase as a result of people losing their jobs. As usual it is the employees who pay the price of management ineptitude and in the case of Tesco, boardroom practices which probably verge on illegality.
Personally, I never shop in Tesco for three main reasons.
The price of their produce is too high. The quality of their goods is in many cases poor and their continuing policy of sourcing produce from illegal Israeli settlements in Palestine is not acceptable.
My sympathy is not with Tesco and its board, but with the people who, at the moment, work there.