http://www.theguardian.com/world/2015/jun/19/police-crack-down-on-activists-on-eve-of-london-austerity-march
Police crack down on activists on eve of London austerity march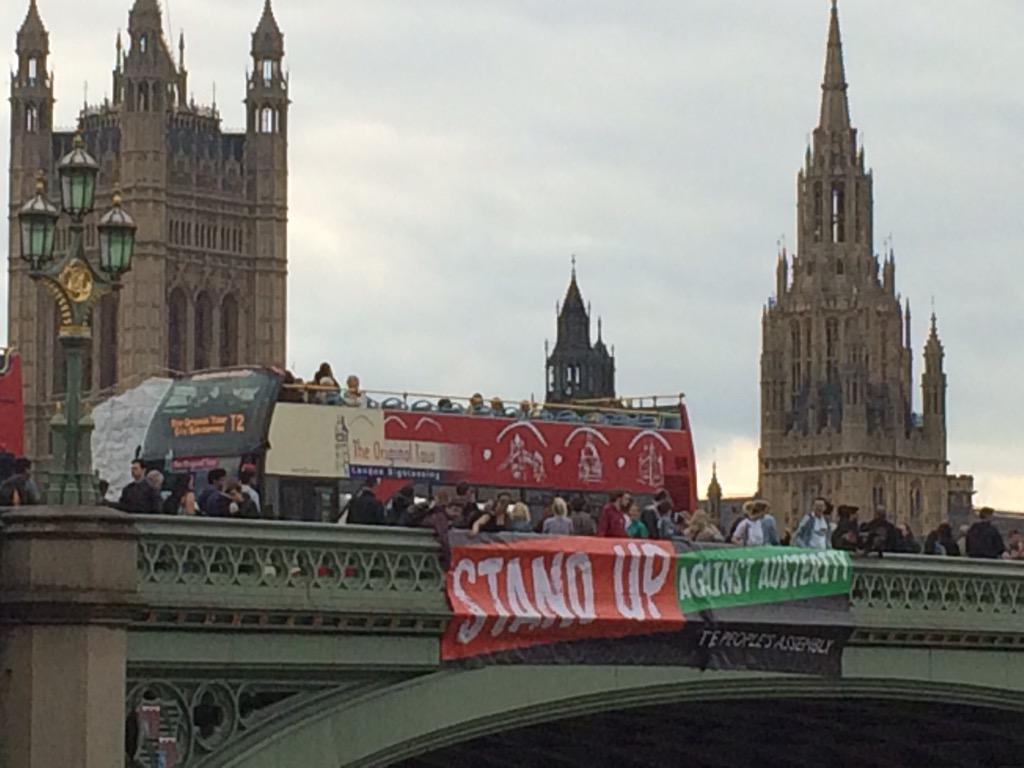 See you on the streets next Saturday. 20th June 2015
Someone once said, "We aim to equalise before the other team score. We should get our retaliation in first." .
The police seem to have taken this idea to a new level in defence of the "establishment" and the austerity programme of Osborne and the Conservative government.
The restriction and suppression of protest and dissent is more appropriate to a "Police State" than to a supposed democracy in western Europe. The imposition of even more austerity will be announced over the coming months and whether the government, the "establishment" or the police like it or not, the demonstrations will intensify not only in London but all around the country.
Join the demonstrations, resist the government and resist austerity.