Good morning everyone.

Where did it go?
It is now December.
I have still not discovered where the rest of the year 2016 has disappeared to. It seems only yesterday that I was commenting on Junior Doctors, Snow,
National lottery record roll over jackpot and Condor promising that "the
technical problems which have plagued Liberation (their flagship) since it came into operation will be significantly reduced in 2016" (and they got that wrong as well!).
You may recall the story I reported regarding our experience on the overcrowded and (in my opinion) dangerous transport arrangements for passenger transfer between the airport terminal and the waiting aircraft at Southampton airport.
I reported this experience and apparent
normal
working practice to the Health and Safety Executive who have now sent the following reply:
"We have reviewed the information you provided and concluded that on this occasion we will not follow-up this matter. The reason is that the issues you have raised have already been addressed and there is no on-going health and safety issue that requires HSE's involvement".
So the next time that you are jammed into a clearly overloaded bus with other standing passengers,
between terminal building and aircraft, (whether it be at Southampton or any other UK airport), you should recall that the HSE considers that, "........ there is no on-going health and safety issue that requires HSE's involvement"
.
Andrew Sachs or even "Manuel"
We have by now probably lost count ot the number of "personalities" who have passed away since January of this year. Sports personalities, entertainers, singers, film and television actors, politicians, journalists, musicians and others, (and of course those people known to each of us as friends or relatives). Perhaps it is my imagination, but 2016 seems to be a year more than any I can remember, when the news has almost daily, certainly weekly, been announced that another celebrity has died. The latest name to be added to this growing list is that of Andreas Siegfried "Andrew" Sachs. probably best known to everybody as Manuel the general dogsbody at the Fawlty Towers Hotel and Basil's long suffering victim, has died aged 86. Manuel was from "Bathelona" while Andrew Sachs was born in Berlin in 1930.
Of all the hilarious scenes with Manuel, this one for me any way, just shades it for top spot. But then again, "I Know nothing. I am from Bathelona"
https://www.youtube.com/watch?v=HGyMGRc32QI (copy and past for link.)
https://www.youtube.com/watch?v=s6EaoPMANQM (copy and paste for link.)
"Andrew" Sachs (7 April 1930 – 23 November 2016) R I P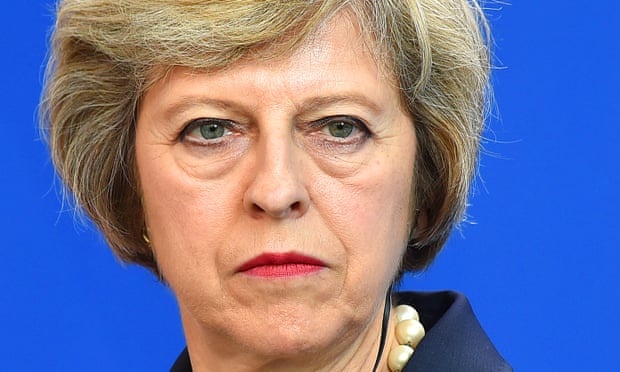 Not amused.
Theresa May
ordered a crackdown on unauthorised leaks by ministers and civil servants with a warning that culprits will face instant dismissal if they are caught
. A copy of the memo was immediately leaked to the media.
A leaked document reveals a crack down on leaks. Hilarious.

A pantomime of this governments and of the Prime Ministers trail of incompetence and ineptitude. You could not make this up.
The Chinese are building a replica of the Titanic in
Sichuan Province
with a Labour Peer travelling to China to heap praise on the plan.
Rebuilding the doomed passenger liner in a landlocked Chinese county more than 1,200km from the sea with Peter Benjamin Mandelson, Baron Mandelson on board (probably in the Café Parisien for first class passengers) seems a reasonable thought.
No chance of an iceberg that far from the coast
though.
T
hey are still forecasting snow, but it is getting warmer. Yes. I am confused too.