Good morning everyone.
For the second time in less than a week, we have been subjected to a power cut. On both occasions, power was not restored until around 05:45 and was certainly "off" for at least 1 hour. Power cuts are common in the Bride Valley area of Dorset, particularly during the later part of the year, specifically late August through to mid to late March. This is particularly galling since the vast majority, if not all of the homes in this area are reliant on electricity as the sole source of energy. There is no pattern to the cuts which can occur at any time of day, or in the instances today and as during this week, at any time of night.
If these cuts are associated with "routine maintenance" (which I do not believe for one minute) then it should be possible to advise users that power will be "off" during a specified time. However, where power cuts occur at random, for an unspecified duration with monotonous regularity, it pushes the concept of co-incidence a bit far. I appreciate that (yet) another privatised company is responsible for the actual supply of power and that Scottish Power or Southern or EDF or who ever, is only responsible for the collection of money for supply to individual home accounts, however, it is not unreasonable to expect that they have some kind of formal contact with the supplying company and would be able to impress upon them that constant and irregular power outages to homes reliant purely on electricity for cooking, washing, domestic appliances etc. is intensely annoying and unacceptable.
Liberation when in service
A survey of passengers has revealed great dis satisfaction with the Condor Ferries service between the mainland, Poole, and the Channel islands. Large numbers of islanders, particularly in Jersey, are very fed up with Condor and its "Flagship" Liberation which came into service in March of last year, and has spent much of the time since then having running repairs carried out on engines, or out of service completely having more serious repairs including hull damage, carried out in dock.
There are now growing demands to bring Condor operations back to Weymouth and return to a two vessel operation to improve services and reduce crossing times. Personally, I am not to concerned about time of crossing and would prefer to see ferries operate out of Weymouth with two Ro/Ro conventional ferries. One leaving St Helier at 22:00 every night and one leaving Weymouth at 22:30 every night. I always used this form of crossing when it was still operating and found it both convenient and comfortable. Still, when have Condor or the States ever listened to what the passengers prefer?
British Home Stores has finally closed its doors across the country consigning its workforce to an uncertain future. There is also the unresolved question of the £571 million "black hole" in the BHS pension fund and Green's plans to "fix" the problem. For the former 20,000 BHS workers it cannot be very comforting to hear that Green will pay an as yet unspecified sum, provided that the regulators drop their investigations into Green's activities. A not very subtle exercise in blackmail.
The former workforce are also surprised and probably concerned to learn that Green has
been
"
working to resolve the problem every day
for 18 months". As always seems to be the case with this awful man, lots of rhetoric, words and statements of intent between quaffing glasses of Dom Perignon 1934 and scoffing Beluga caviar on Fortnum and Mason
biscuits. He should be in the dock instead of swanning around on one or other of his yachts.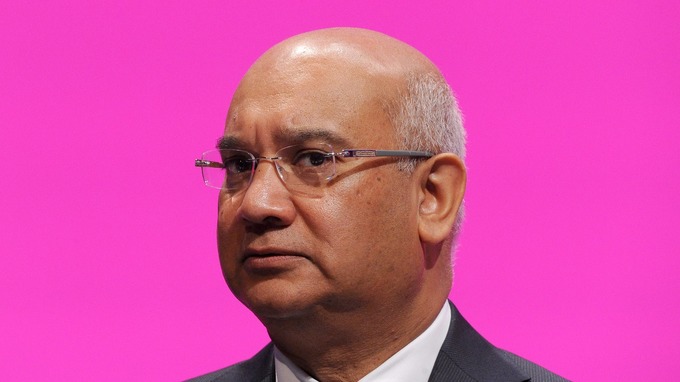 T
here was, and I suppose, still is something a little unsettling about Keith Vaz. Perhaps it is his mannerisms or the quiet, almost sinister tone of his voice or the invariable appearance of "neatness" with suit and tie or maybe, a combination of all three. Whatever it as, it was there. Perhaps that is what was so surprising about this weeks story in almost every newspaper. Despite all the rumours from previous years,
the few revelations and allegations all of which were quickly passed over, it was with some mild surprise that Keith Vaz was so publicly and completely exposed as a hypocrite, leading an almost secret double life. From Chair of the influential Home Affairs Select Committee, to political, social and personal disgrace in just a few hours, we shall not be seeing much
of the suits or hearing the quiet voice very much in the future.
A story in today's New Agenda on Sunday, amongst numerous other interesting articles, carries the threat (or promise) that, "
Next week could see hottest September day for 100 years with temperatures reaching 31 degrees
". Good job that I did not put the fans back in the garage then.
Have a nice week, (even if it does reach 31 degrees)