http://www.independent.co.uk/news/uk/politics/jeremy-corbyn-says-the-media-should-have-covered-attacks-in-beirut-and-ankara-as-well-as-paris-a6736381.html
The media should have covered Isis attacks in Lebanon and Turkey more prominently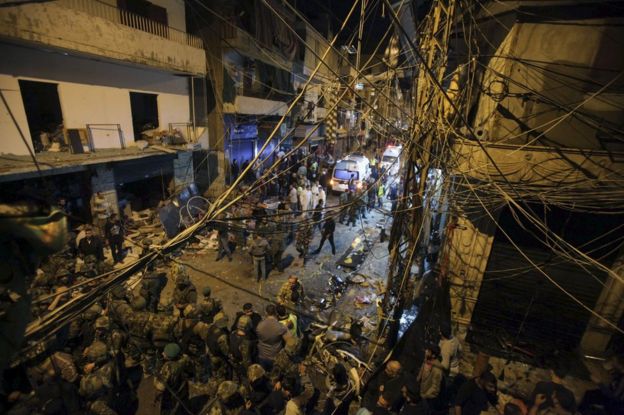 Lebanon after deadly Beirut blasts
A bomb in Turkish capital
Yesterday, I posted a very similar story and I asked the same questions.
There were a number of responses to the post in Guardian, Independent and even here of Facebook, which were in the same vein.
These nasty, ignorant, pathetic "comments" actually suggested, or even stated, that the atrocity in Paris was the only story which should be reported because the bombings in Lebanon, Turkey and the continuing attacks in Syria and Gaza were the victims own fault.
I can tolerate being labeled by some as "stupid" or "a worthless piece of Corbynista trash" or "scum like you" and other, even more colourful descriptions, but to dismiss the killing of men, women and children in Middle Eastern countries with the proposition that it "is their own fault", exposes these morons as the dangerous hypocritical bigots that they really are.
The world should be informed by the media of atrocities wherever they may take place, and not just on one Friday evening in Paris.