In this time of the government backed publicity drive for healthy eating, we learn this week that McDonald's is preparing to experiment with an all-you-can eat French fries option. Personally, on the very few occasions that I have actually entered one of these fast food
outlets, I have been less than impressed with the circular piece of brown processed "plastic" hidden among layers of relishes and soggy salads accompanied by a few sticks of what alleged to be potato. To now be offered an "all you can eat" option for these "chips", (I hate the American phraseology of French fries), ensures that my infrequent visits to McDonald's will now become even rarer. In any case, I must watch my waistline.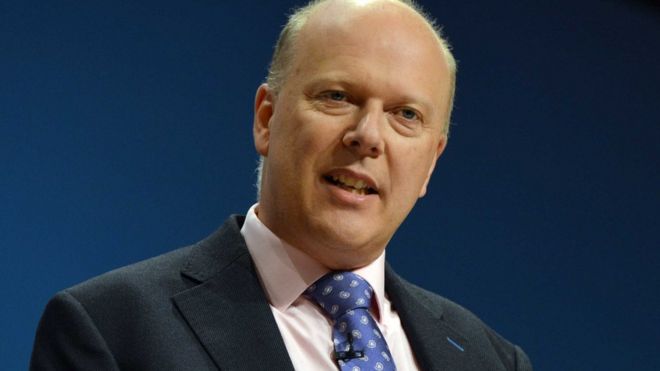 Chris Grayling was in Dorset this week and happened to visit Weymouth. In the obligatory press interview and photo importunity he said,
Weymouth will "continue to flourish" if Britain votes to leave the European Union".
The choice of "continue to flourish" seems a strange choice of words for Chris Grayling to use in describing Weymouth. Even a short stroll around the town reveals a rather different reality. The number of empty shops with "To let" signs continues to increase, as does the amount of derelict or run-down buildings. Many of the back streets of the town have become increasingly seedy over the past years and the Park and Ride facility at Mount Pleasant remains closed since before Christmas last and now the site seems destined to be sold (provided of course that a buyer can be found). Hardly the signs of a "flourishing" seaside economic community.
Even the much heralded "High Speed Ferries" new passenger ferry service from Weymouth to Cherbourg, scheduled to go into service in April this year (replacing the Condor Ferries operation which permanently left Weymouth last year and moved to Poole), has been delayed for at least another 12 months.
Grayling should have had a tour of the town and absorbed a little local knowledge before giving an interview to the media.
Still in Weymouth, a
nother serious accident on the "improved" road layout in Weymouth, particularly the changes close to the ASDA store, where there have been numerous accidents with, sadly, some fatalities. Taking away all the roundabouts and installing "smart" traffic lights, has only made the original traffic problem infinitely worse and moreover, extremely dangerous.
How many more accidents and fatalities will it take before Weymouth and Portland Borough Council and Dorset County Council take their heads out of the sand and admit that they made an enormous mistake in the decision to install this system and now commit to replacing the roundabouts?
In Jersey, another tourist facility has disappeared after 30 years.South Coast Cruises, which was launched in 1985 and ran trips between St Helier and Corbière during the holiday season, closed last week. Owner Dennis Spencer, said he believed the tourism industry in the Island has changed vastly from his early days and he 'cannot see it coming back'.
This week, Victoria Wood and "Prince" became the latest names to join the list of "celebrities" who have passed away so far this year. An article in the press offers a theory that this is due to
many of those now dying belonged to the so-called baby-boom generation, born between 1946 and 1964, that saw a huge growth in population
and p
eople who began becoming famous in the 1960s are now entering their 70s and are starting to die.
There may be a grain of truth in this suggestion, but what ever the real reason is, the fact remains that the world seems to have lost more talent this year than in any other year that I can remember. A strange phenomena and it is not yet May.
Still no snow but lots of threats on BBC television weather.