https://www.theguardian.com/education/2017/mar/22/jeremy-corbyn-theresa-may-tory-pledge-education-funding-cuts#comments
Theresa May launched a personal tirade on the Labour front bench, and it was disgraceful.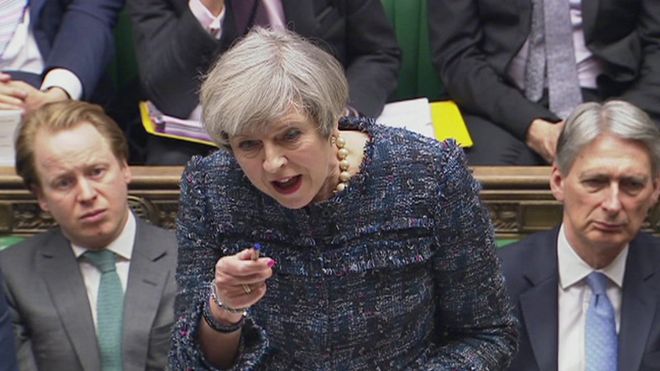 May gets personal
What a shabby, pathetic and shallow performance from a politician disguised as Prime Minister and who has no mandate from anyone in the country except for a handful of conservative party "Grandees", who are even more removed from reality than she herself is.
Against a background of the usual baying, ya boo hysteria from government benches, Jeremy Corbyn destroyed Theresa May and her pernicious education cuts. His questions exposed the hypocrisy and divisions amongst former
government ministers and backbench members as new proposals and consultations were revealed as nothing more than empty rhetoric,masquerading as conservative "Policy".
Corbyn destroys May.
Interesting that the media should be so preoccupied with internal divisions between the Labour leadership and a few members of the Parliamentary Labour Party, than with the exposure of this country's Prime Minister and another of her divisive policies.