https://paper.li/f-1346065353#/
Good morning everyone.
T
he school summer hoildays have arrived and with them a new business in the village. We had a knock and upon opening the door found two young
women
armed with buckets, sponges and an assortment of cloths.
These young entrepreneurs had arrived on their bikes to announce the start of "Bubble and Squeak", a new car washing business in the village (but only it seems for the duration of the school holidays) and left their hand written card complete, with names and telehone numbers advising that their service was, "Available most week days and week ends. Please can you call one of these numbers if you are interested or would like to book".
Very refreshing to see two youngsters having the initiative to start a business during the holidays and the best of luck to them. Who knows, "Bubble and Squeak", may be on the way to becoming a £ multi million enterprize by the end of September. If you happen to know these two, please pass on best wishes and good fortune to them.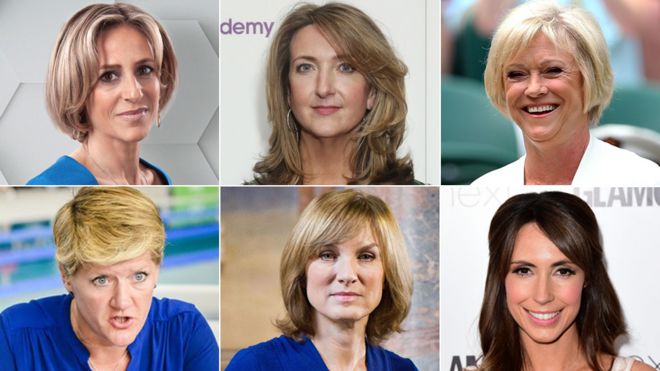 There is trouble brewing at the BBC, even if it has not already exploded into open warfare. The problem is as usual money or matters closely associated with money. How anone can justfy huge differences between the salary paid to a woman and that paid to a man, when both do essentially the same job, has always been a mystery to me. Some years ago, I was heavily involved in a campaign led by my Union
at
that time, which ultimeately brought about the Equal Pay Act. Not that the Act in itself solved the problem, as "clever" employers managed to find ways around the legislation and continued to large extent, to perpetuate the gender pay differentials.
The BBC seems to have managed not only to maintain the excessive sa
l
ary differentials, but also to conceal the fact from the public and it seems
many of
their own staff. Concealed that i
s
until last Wednesday, when a report published
in the face of great resistance and hostility from the BBC "establishment", revealed
not only huge pay differences between the sexes, but that only one third of the top earners in the BBC are women.
Top female presenters are among "more than 40 women" who have written to Lord "Tony" Hall,
Director-General of the BBC
, demanding that the gender pay gap be closed now.
This story could run for some time, with perhaps even resignations from some presenters.
Another actor from a well remembered television series passed away
last week.
"Rollin Hand" the real planner from the "Mission Impossible" team (the original and best series with Peter Graves, Barbara Bain, Gregg Morris and Peter Lupus) and then later as Major General Adlon in "Meteor", Martin Landau had a career in film and television with numerous roles spanning many years.
A truly great talent.
Martin Landau June 1928 – July 2017
American film and television actor. RIP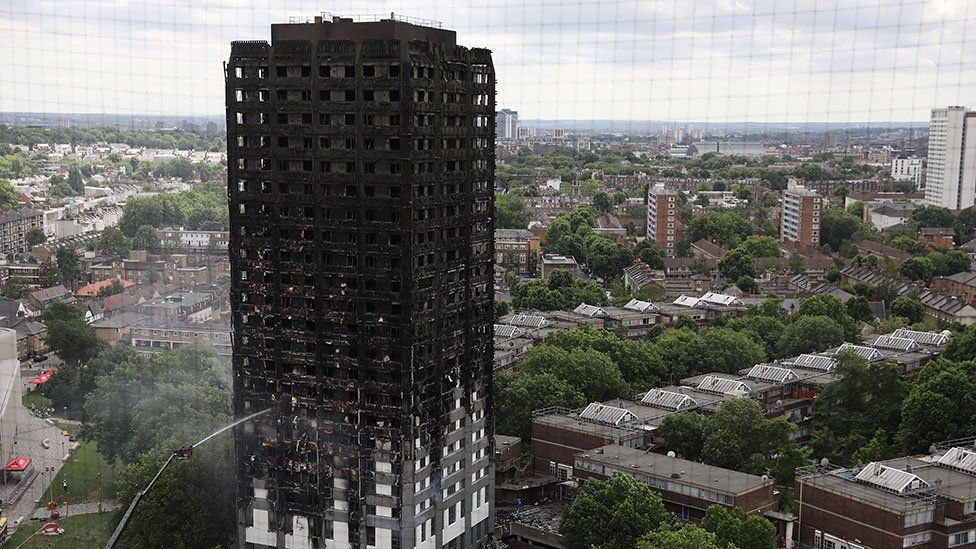 The Grenfell Tower fire occurred on 14 June 2017
. The reporters and teleision crews have moved on and now a
ll that remains of this story is
a
blackened and chard 24 storey 220 feet high structure which was once home to around 600 people living in 129 apartments. The other thing
t
hat remains of course are the victims.
On top of all this, that of the £20 million donated by public fund raisers, ad hoc donations and individulal charities, since June, only £800k has been distributed to victims. Those involved
in managing the money say they "have to ensure it is properly accounted for and it reaches the right people", which taken on face value is a reasonable position, but where victims of the fire have lost everything and still rely on "temporary accommodation" the failure to distrib
u
te these substantial donations is bordering on scandalous. This seems to be yet another example of "authorities" becoming obsessed with their own systems and procedures and consequently losing site of the real objective of providing relief for the victims.
read the full text
of "
Why the delay in distributing the £20 million donated thus far?"
at
https://new-agenda2012.blogspot.co.uk/2017/07/why-delay-in-distributing-20-million.html
Well, as D I Alex Drake (sometimes called Bolly) puts it at the start of series 3 of that terrific television serial "Ashes to Ashes", "Your guess is as good as mine"