http://www.huffingtonpost.com/2013/08/26/palestinians-call-off-peace-talks_n_3816358.html?utm_hp_ref=world
Palestinians Call Off Peace Talks After West Bank Clash
Men carry the body of a Palestinian shot dead by Israeli troops during his funeral at Qalandiya Refugee Camp
As predicted, the Israeli's will find a way of torpedoing the "peace talks" and (try to) dupe the world into accepting the proposition that it was all the Palestinians fault. As it happens, these latest killings in the Qalandia refugee camp, come within hours of the announcement a further construction of 1600 housing units and the infrastructure needed to develop the planned Jewish community, in Ramat Shlomo in East Jerusalem.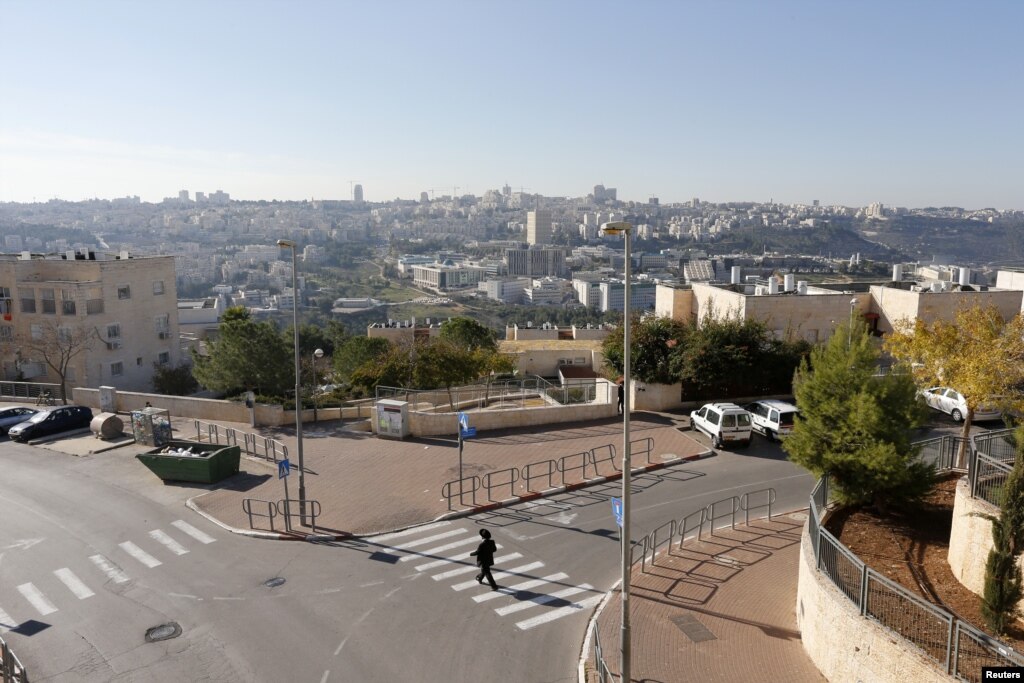 Ramat Shlomo in East Jerusalem.
How can the Israeli's expect the world to accept the assurance that their intentions in seeking an agreement with Palestine are genuine, and at the same time continue their provocative actions?
As I have argued before. Israel has no intention of reaching any agreement. The Israeli's do not want a settlement. It is abundantly clear that they do not want a "Two State" solution either. The vision of ארץ ישראל השלמה, Eretz Yisrael Hashlemah is still the primary objective of many Israeli's and that vision will have a tragic and disastrous outcome for us all.