With thoughts of a particularly special friend in mind, I turn my attention to "Strictly Come Dancing". This show has everything. Underlying violence as Len Goodman fell out with Bruno Tonioli behind the scenes last week after Goodman narrowly avoided (again) Bruno's flailing arms and fists giving Goodman a black eye or fat lip during an animated Italian description of one of the contestants. Sexual intrigue with the usual speculation of will they, wont they, are they "getting it together" when the spotlights go off, or perhaps even while they are still on some cases. Racial tensions as one contestant was unexpectedly ejected from the show. Contestant Will Young waking out of the show, "for personal reasons". Differences between the voting audience, the contestants and the judges adds a bit of spice to the proceedings as the obligatory token contestant marches on to the next round (remember Anne Widdecombe or Dom Littlewood or Gregg Wallace or even John Sargeant), Strictly Come Dancing is a complete microcosm of life which I am sure gives great pleasure to many people. It is therefore a particular pity for me that I am washing my hair whenever the show happens to be on and consequently I always miss it !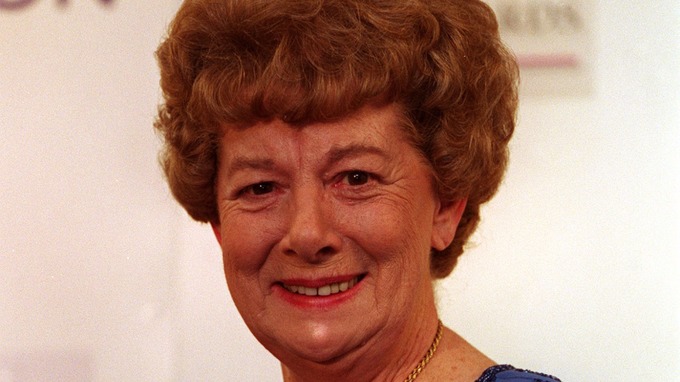 Another name on a very long list of "celebrities" who have passed away this year.
I have not watched Coronation Street for many years, but I remember "Hilda" and the flying ducks on the wall.
Not on my list of favourite programmes, but Jean Alexander, real name Jean Hodgkinson) was certainly a "character".
October 1926 - October 2016 R I P
.
More revelations this week about Donald Trump and his totally unacceptable attitudes and behaviour towards women.

The absolutely staggering thing is that some people still defend Trump and support him, and even more incredibly, according to reports in the USA, he could still become President! The mind boggles.
The "MoneySupermarket" advertisement on our television screens, strangely appearing usually after the "watershed" continues to attract criticism and complaints. You must have seen the grotesque images of men wearing hot pants and high heels, the "strutters" confronting the "builders" in a "dance routine" in a car park.

This series of "adverts" is obscene and should be removed from public view. The "authorities" should also consider prosecutions under the Obscene Publications acts.
Police at the 1984 Battle of Orgreave were told to use 'as much force as possible' against striking miners, a former officer has claimed.
A Judge led Public Inquiry is long overdue. It took 27 years for the truth of Hillsborough to be revealed. What took place at Orgreave on 18th June 1984, and the events preceding that day, have been wrapped in a conspiracy of silence by the police and politicians for far too long.