Chancellor to crack down on letting fees in autumn statement
Chancellor
Philip Hammond
, unveils his first "Autumn statement" today and is expected to announce a series of measures which have been described in many sections of the media as seeking to portray the conservative government as "
a friend to ordinary working-class people". The measures are expected to include
a ban on letting fees charged by renting agents,
an extra £1 billion for universal credit, i
ncreasing the national living wage from £7.20 to £7.50 an hour from April 2017, £4.3m a year for strengthening minimum wage enforcement,
£1.4bn investment in affordable housing
and no doubt other sweeteners to bolster the image of the "caring conservatives" and to pass on a subliminal message to "Vote Conservative" at the next election.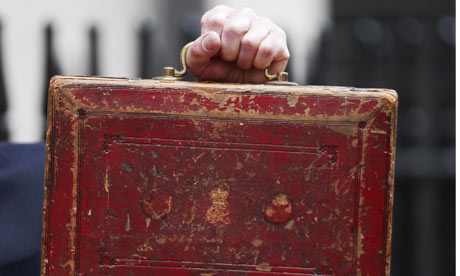 Add caption
Why
is it that this
(almost) give away budget should come now, at this moment of only 18 months into this governments tenure? We have all over the years seen the tactic used by successive governments, where "goodies" are thrown at the electorate in the budget immediately prior to a General election, allowing the government of the day to plead with voters for another term in office to implement the goodies. Frequently, the ploy has worked and the incumbent Prime Minister and their party have been re-elected, only to find that changing circumstances dictate that the goodies cannot be implemented in the time-scales promised.
However, as this government has until May of 2020 before having to seek another mandate from the people, it is difficult to understand why they choose now of all times, to come forward with proposals more suited and probably recognised as a pre-election budget. Theresa May has repeatedly stated that there will be no General election prior to 2020. However, there are those of us who have argued since the middle of this year, that the political advantages as perceived by the Prime Minister, could become so attractive, that she could engineer a vote to call an election, in accordance with the provisions of the "Fixed Term Parliament Act".
The current turmoil as she perceives it, within the Labour party could be an attractive possibility of winning votes and thereby increase her small majority in the Commons. The woeful mess that the government has, by its own dithering, created in respect of Brexit and the Article 50 "negotiations".
The ongoing problems and potential splits in her own party in respect of welfare reforms, the European Union generally, the implementation of austerity and other policy differences make a compelling case for seeking an increased majority to silence critics and restore some disciple to a fractious party.
The Nation decides
As more time passes towards her self imposed deadline of March 2017, an election must be more and more attractive. Perhaps today's
"Autumn statement"
, marks the opening salvo in the Conservatives General Election campaign.