Greeks say 'No' to austerity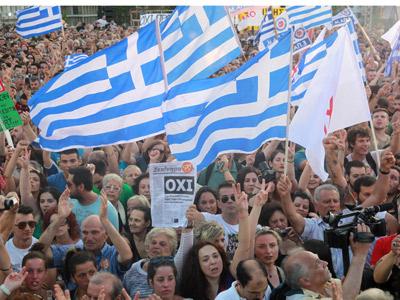 61% vote "No"
Despite the last 10 days of threat, intimidation, propaganda and blackmail by

the IMF, Brussels, the European Central Bank and European Commission against the "No" campaign and Alexis Tsipras and the Syriza government, the people of Greece have delivered a resounding "No" to further and prolonged austerity with 61% of the poll in the referendum. A great result and a great day for Greece and its people.
The ball is now with Lagarde and the IMF, and Merkel and the Germans for the EU.