Labour leadership: New poll shows party is now even 'less electable' than under Ed Miliband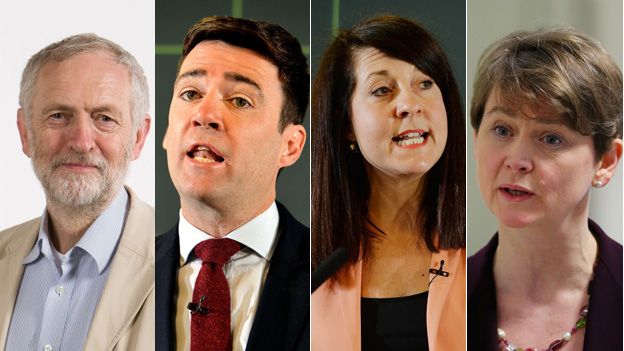 Which one of these candidates will succeed Ed Miliband?
Some time ago, the "Independent" was just that. A newspaper giving an independent view of events and stories from both within the United Kingdom and from around the world. Since the arrival of the "new" editorial regime however, the "Independent" has degenerated into a rather poor facsimile of the other press outlets competing in the media world, for the rather dubious position of being the most biased and deceitful right wing rag on the newsagent racks and the "online" news sites. In this, the "Independent" joins the "Mail" and the "Telegraph" on that fringe of the media spectrum, which provides a compelling case for merging the "Independent" with one or other of these "newspapers" in order to avoid duplication and to save money in production costs, staff salaries and associated expenses for the benefit of the shareholders.
Today's story, "Poll shows party is now even 'less electable' than under Ed Miliband", is yet another example of how the media, and in particular the "Independent", will never allow truth to get in the way of ensuring that the biased, negative message will be presented to the readership. In this regard, the independent joins the rest of the media and television in the campaign to affect the voting intentions of Labour Party members in the forthcoming leadership debate. With dubious statistics and questionable analysis, the Independent seeks to demonstrate that the election of any of the candidates other than Jeremy Corbyn, it is the only way for Labour to have any chance of electoral success in 2020. The media advocate that the Labour Party would be going backwards in the event that the Labour Party membership should elect Corbyn, and yet their preferred candidates represent views going back to Tony Blair, and who propose policies no different from those which have been rejected by the voters over the past two elections.
What is clearly obvious, is that this latest story from the Independent is merely part of an ongoing campaign to ensure the election of any candidate other than Jeremy Corbyn.