http://www.dorsetecho.co.uk/news/10441786.Gas_companies_granted_licences_for_fracking_in_Dorset/
Gas companies granted licences for fracking in Dorset
Possible drilling sites in Dorset
Cliff falls along the Dorset coast line have been a regular feature over recent months. Now the gas companies have been granted licenses for fracking beneath huge parts of Dorset and Hampshire.
The 150ft long, 6ft deep crack appeared on cliffs near Bowleaze Cove, Weymouth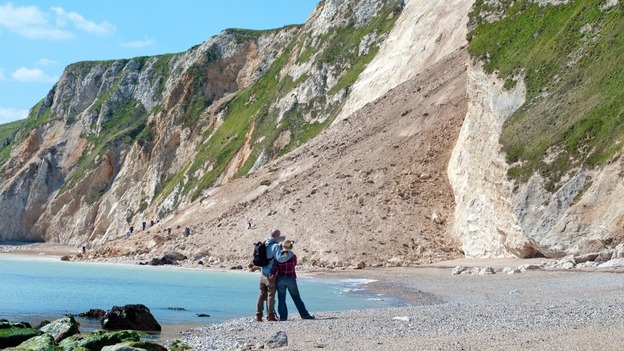 landslide near Durdle Door
landslide at West Bay
Fracking has been linked with groundwater contamination and toxic air around sites, and in Lancashire, fracking was blamed for causing small earthquakes. As usual, the old "thousands of jobs could be created" chestnut has been trotted out to justify another of mans assaults on the environment.