http://www.guardian.co.uk/media/2013/may/10/jimmy-savile-police-apologise-blunders
West Yorkshire Police said it made mistakes that left Savile free to attack dozens of young people, including a five-year-old, in his home city of Leeds, but denied its officers had shielded the DJ from arrest.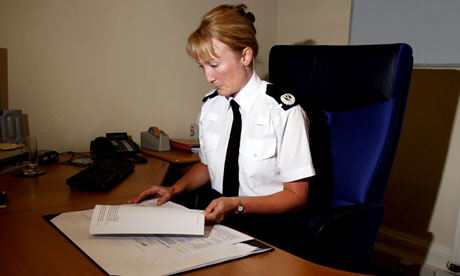 Ingrid Lee, West Yorkshire assistant chief constable.
The times of unquestioning acceptance of the "official" version of reports or findings, simply because they have been produced by the "authorities" are long gone. Some of the already published findings associated with Savile, have not shed any light on the subject and have only succeeded in creating more speculation and incredulity. It is often the case that "conspiracy theorists" are dismissed as misguided individuals. However, when inquiries or reports fail to fully explain the circumstances and in fact only manage to raise more new questions, there is clearly something wrong. The Jimmy Savile Report From West Yorkshire Police is clearly one such example. It may have revealed missed opportunities to catch Savile but it does not explain why Surrey Police inquiries to Yorkshire were met by a brick wall. Nor does it provide a credible explanation of the Friday Morning Club at Savile's Leeds flat.
It seems that we are now getting close to a situation where even the production and editing of inquiry reports need to be investigated.