The Israeli government is to legalise four unauthorised more settler outposts in the West Bank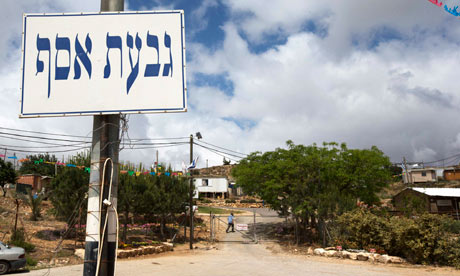 West Bank settler outpost of Givat Asaf, near Ramallah.
Confirmation, if more were needed, that Israel has no intention of reaching any settlement with Palestine. The two state solution is dead. Israel continues to expand and develop more settlements in occupied land in defiance of the United Nations and a growing body of world opinion.
Construction
The building of more settlements in Palestine and the continuing occupation of Palestinian lands are indicative of a nation driven by the objective of the creation of a "Greater Israel" using ethnic cleansing, apartheid and State terrorism as tools to achieve that end.