http://www.theguardian.com/commentisfree/2014/jul/06/guardian-view-sex-abuse-cover-ups
Public confidence, and maybe justice too, demand a thorough inquiry into rumours of a paedophile ring at Westminster
Geoffrey Dickens, handed the dossier to Leon Brittan,
At last, it seems that the layers of secrecy, lies,conspiracy and cover up dating back over decades are being peeled back to reveal the extent of child sex abuse and those involved in the scandal.
With inquiries already taking place in a number of locations around the country, including the "Independent Jersey Care Inquiry" with its Jimmy Savile connection to Haut de la Garenne there is clearly a case for drawing all the inquiries together to ensure that nothing is missed and that "guilty" individuals are identified.
This afternoon, (7th July) Home Secretary Theresa May, will announce details of the "independent and authoritative" review of the claims of the cover up in connection with the "lost" file at the Home Office and the MP's and others alleged to be involved in the paedophile network operating in and around Westminster,. The "network" has in fact, been common knowledge in some circles for many years (although dismissed as a conspiracy theory by the establishment and those with their own agenda for keeping the secret). The "Westminster MP" connection is only part of a wider conspiracy concerning child sexual abuse, which is itself a compelling reason for bring all aspect together for investigation. It cannot be too far away when those involved historically and those involved now are identified.
Savile at Haut de la Garenne
Elm House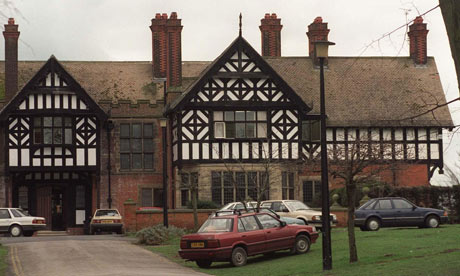 The former Bryn Estyn boys home
Regardless of who they are, or what position they may hold in society, the establishment or the aristocracy, they must be brought to justice and put on trial.
The victims of the abuse over the years deserve nothing less.