http://www.huffingtonpost.co.uk/2013/02/28/bruce-reynolds-dead-great-train-robber-dies-81_n_2780479.html?utm_hp_ref=uk#comments
Bruce Reynolds, the man who masterminded the Great Train Robbery of 1963 has died aged 81.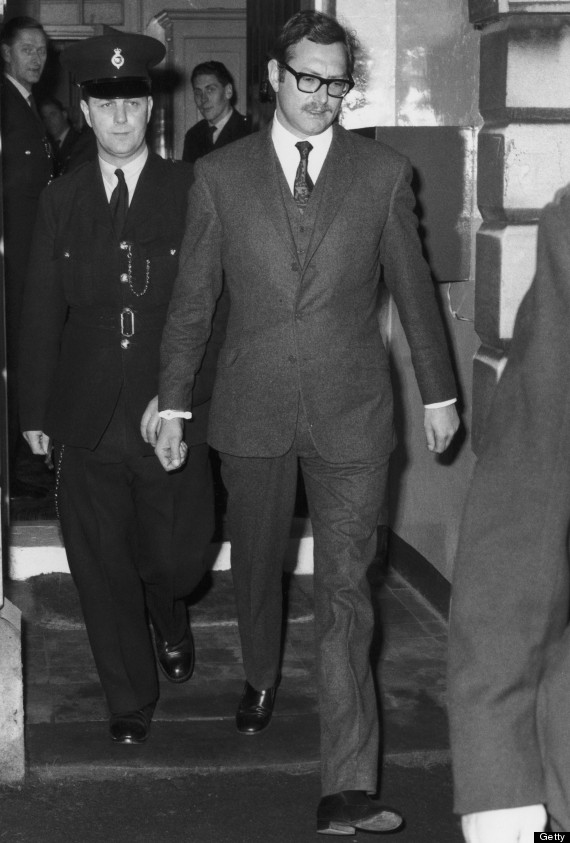 Bruce Reynolds, outside court in 1968
The Great Train Robbery 1963
"The Great Train Robbery saw the gang make off with a staggering £2.6million - which in 2012 would be worth around £40million".
Huffington Post 1st March 2013.
The real "loser's" in this crime were in fact the insurance companies and the establishment, that is why the sentences handed down were met with disbelief and criticism. There has always been some controversy surrounding the circumstances of the death of Jack Mills some 6 years after the robbery. The coroner in February 1970, concluded that there was no reason to hold an inquest and that while he was aware that Mills had been injured in the incident, there was no connection as far as he was concerned. The main and continuing controversy is the sentences handed down by Mr Justice Edmund Davis which were longer than those given to many murderers or armed robbers at that time. In addition, there was no parole system in place and prisoners served the full term of the sentence. It has been argued that the sentences were more indicative of "establishment pique" than of justice. In the song "Thank Your Lucky Star" by Labi Siffre, there is the line "You get 30 years for robbing a train, You get 10 for murder, now that's insane". Lines which reflect the general feeling then and even now.