http://www.independent.co.uk/news/uk/politics/labour-leadership-debate-jeremy-corbyns-opponents-fail-to-land-the-blows-in-final-televised-hustings-10485537.html
Jeremy Corbyn's opponents fail to land blows in final televised hustings
The Independent, in a refreshing change to its scurrilous smear and distortions of the past weeks, gives a (reasonably) balanced report of the Sky News TV Leaders debate of last Thursday, and concedes that the three other candidates "fail to land blows" on Jeremy Corbyn.
Apart from a little confusion in the Independent report where Yvette Cooper's hysterical outburst about "false hope", and "not being straight with people", and "PFI on steroids" and other nonsense regurgitated directly from the mouth of husband Mr Balls, is reported as "an impassioned critique of Corbyn's economic policies ", but at least the Independent acknowledges that, "the audience gave her polite applause but no real enthusiasm".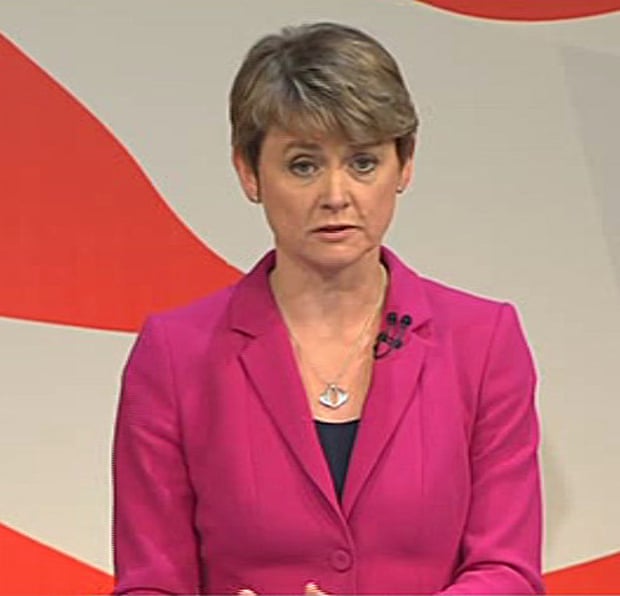 Yvette Cooper: "Hysterical outburst" rather than "impassioned critique"
Jeremy Corbyn emerged as winner, with little sign, that his support is waining.
This is the second time in two days that a chink of light has shone through the fog of anti Corbyn hysteria filling the pages of the Independent (See: "Contrary to popular opinion, a Corbyn-led Labour would be a real threat to the Tories"
"Independent" journalist Mary Dejevsky ( Independent Thursday 3 September 2015 ) and other media outlets.
Perhaps this and other papers are now grudgingly admitting that Jeremy Corbyn may actually win the leadership ballot.