https://www.theguardian.com/commentisfree/2016/aug/22/corbyn-v-smith-labour-leader-voting-system-democratic-car-crash
Corbyn v Smith for Labour's next leader, but being a winner is not enough.
Says Anne Perkins.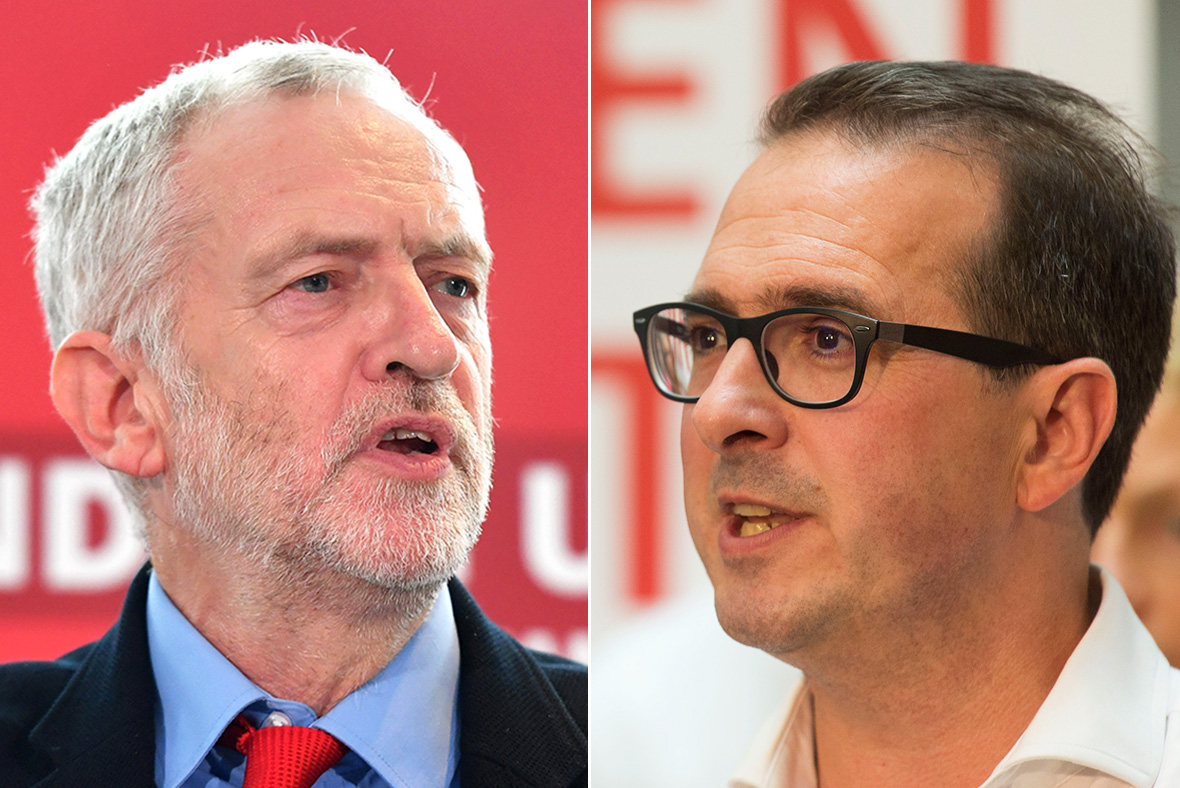 Jeremy Corbyn and Owen Smith
The Guardian continues on its compulsive campaign to undermine and remove Jeremy Corbyn from the Labour party leadership. In this self appointed role as the "Champion of the Parliamentary Labour Party", the Guardian will, and does, use any tool available to it or any argument, no matter how tenuous such argument may be, as the media mouthpiece for any disaffected MP with their own agenda, or for individuals who seek to erode support for the Corbyn leadership. The tool for tod
ay's assault is the "Opinion" section of the newspaper, where the editorial staff and the proprietor can shelter behind the shield of denial that the "Opinion" as printed is that of the writer, not necessarily of the paper. A very shallow defence which deceives nobody.
Anne Perkins
Anne Perkins (a leader writer, lobby correspondent and feature writer for the Guardian since 1997) provides a not very well disguised argument for the restoration of the dominant position of the Parliamentary Labour Party as the centre of power of the Labour Party as in the "good old days" of Blair and then Brown. Admittedly, she does criticise the PLP under Miliband for supporting the revisions to the voting system (a decision they now bitterly regret) which let the genie out of the bottle and produced a Jeremy Corbyn landslide victory last September. The "official" Guardian line is to support Owen Smith and rubbish Corbyn, but Anne Perkins, perhaps indicating where the Guardian is actually heading, suggests dumping both candidates at some point, and then at some point soon, changing the party election rules to ensure that the membership of the party, all 600,000 plus of them are deprived of "one member one vote", and are reduced to a secondary, less influential role in electing the leader of their party.
Who ever emerges as the winner of the leadership ballot in September, it is abundantly clear that Anne Perkins will not be content. Nor will the 172 conspirators of the Parliamentary Labour Party, who will continue to plot and scheme for the overthrow of the democratically elected leader, and changes to the electoral rules to bring about the restoration of their dominant position in party structure, policy and leadership. In this task they already have an enthusiastic supporter in media propaganda in the shape of the "Guardian". It now seems that "independent" opinion writers are being brought into the fray to bolster their futile ambitions.