http://www.theguardian.com/money/2015/oct/16/david-cameron-spokesman-respond-question-time-tax-credits-complaint
Cameron responds to Question Time tax credits complaint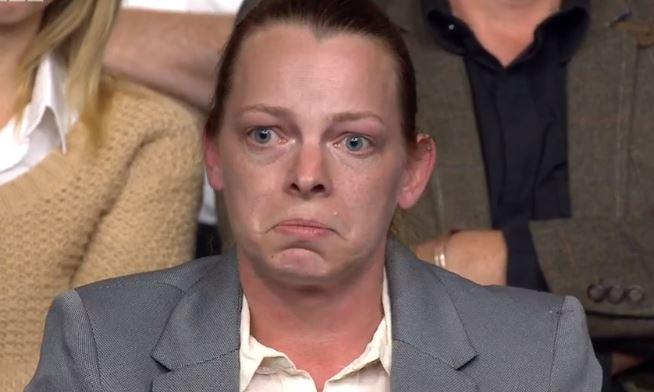 Michelle Dorrell: 'You're about to cut tax credits after promising you wouldn't'
Only 24 people out of every 100 people who voted at the last general election, gave this lying hypocrite an overall majority in the House of Commons. The baying, howling Tories on the government benches, snarl that they have a "mandate from the British people" to carry out their pernicious "reforms" and to inflict even more austerity on this country, in order to "balance the books".
They lie and cheat while filling themselves with the perks of position and office. They laug
h at the housing crisis, they reject moves to ensure that rented homes in the private sector are fit for habitation, because to repair them would be "a huge burden on landlords", they cut welfare and restrict the rights of working people to protect their pay and conditions. In just the 6 months since the General election, the list of assaults on the people of this country is substantial and this is only the start of their programme.
Many of those 24 people out of every 100 are even now are beginning to realise that they have made a terrible mistake as
Michelle Dorrell has realised and says that the Tories have lost her vote.